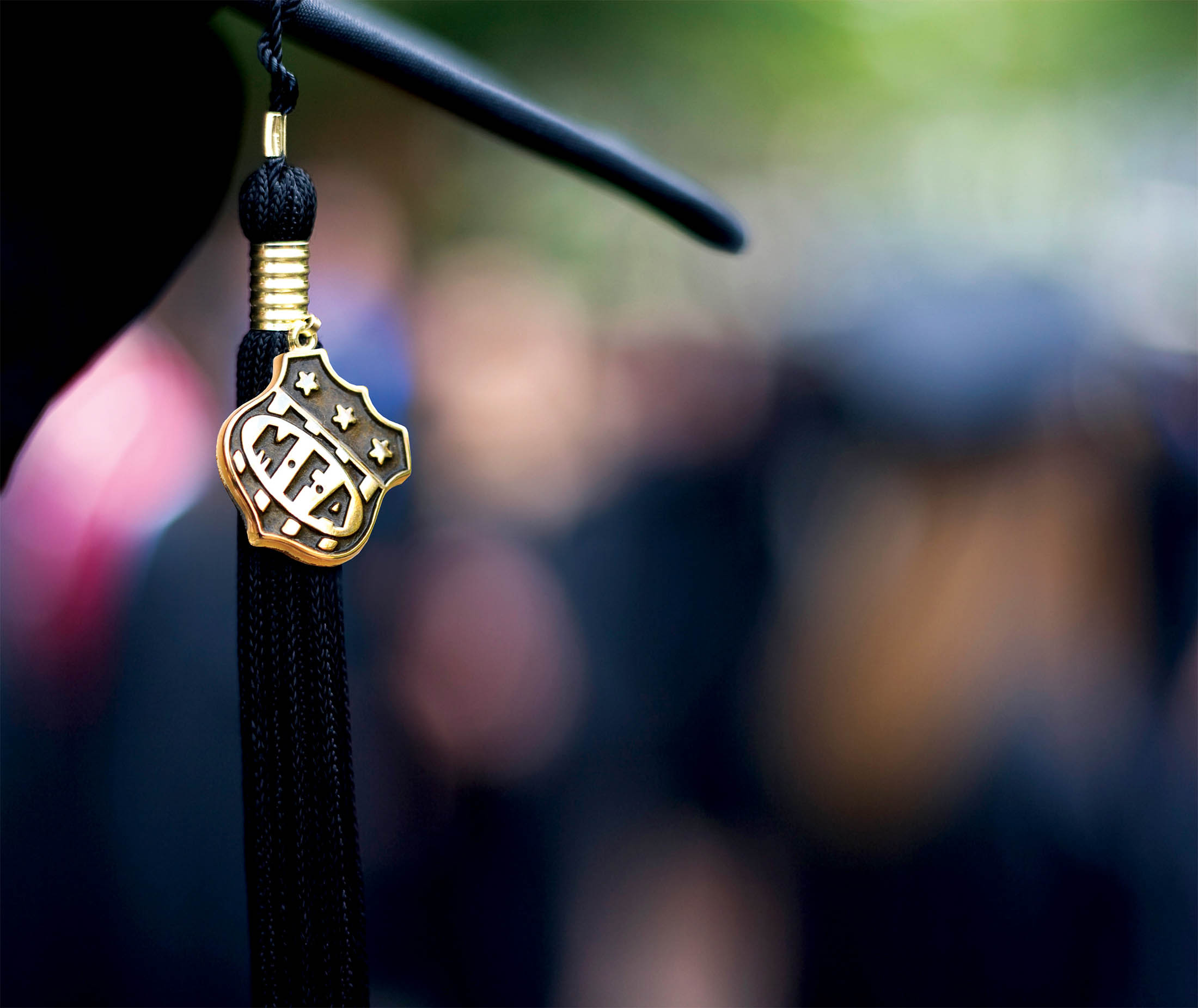 2021 Scholarships announced
 Investing in our youth is a commitment MFA takes seriously. The MFA Foundation Scholarship Program is a prime example of that commitment. Established in 1958, the Foundation is a nonprofit, philanthropic organization with the primary purpose of providing educational opportunities to high school seniors in MFA's trade territory. Since 1965, the Foundation's foremost mission has been providing MFA Foundation scholar-ships, which have provided financial assistance to nearly 15,000 students, totaling more than $16 million.
In an increasingly complex world, education and technical training become important tools for today's young people to flourish. The MFA Foundation scholarships are intended to help students pursue studies and develop careers that enhance the future of rural America. Scholarships are of-fered annually in areas where a participating MFA Agri Services Center, MFA Oil Company propane plant, MFA Oil Company bulk plant or other MFA agency is located. Applications for next year's MFA Foundation scholarships will be available at these facilities, and winners will be selected by local committees.
The majority of the scholarships are $2,000 and may be used at any college or university. This year, some 325 high school seniors received scholarships worth nearly $652,000 in total, co-spon-sored by the MFA Foundation and MFA locations.
Throughout its history, MFA has continually endeavored to make a difference in communities where the cooperative and its affiliates operate. One of the best ways to positively impact the future is to cultivate the next crop of agricultural leaders, and these scholarships are only one example of MFA's support. We actively sponsor and participate in organizations such as 4-H and FFA along with other educational activities and programs, including Missouri Farmers Care's Ag Education on the Move. At MFA, we realize that investing in our rural communities and youth education is truly an investment in the future of agriculture.

SCHOLARSHIPS

Hayden Scott Alcorn, Sikeston
Braden Thomas Alexander, Harwood
Shyanne Janae Allen, Council Grove, KS
Mack James Anderson, Dawn
Annika Paige Anzjon, Carthage
Blake Joseph Arnold, Chaffee
Monique Nicole Arroyo, St. Joseph
Andrea Dawn Atchison, Eminence
Clint Thomas Bailey, Curryville
Nathanael Guy Baldwin, Sarcoxie
Ashley Nicole Ballinger, Bolivar
Greta Rose Barr, Marshall
Jackson Luke Beaman, Lincoln
Riley Brianne Bell, Weldon, IA
Brandy Nicole Belt, Bakersfield
Kayla D. Bennett, Marshfield
Caleb Aaron Bergfield, Anabel
Mason Dale Berghaus, Farmington
Madison Elizabeth Berhorst, Westphalia
Jeanette Ila Berry, Green Ridge
Talon Chance Besendorfer, Golden City
Wade E. Binder, Salisbury
Tyler Nicholas Bix, Sheridan
Jacob Edward Bleich, Jamestown
Sydney Rose Bock, Appleton City
Victoria Ann Bode, LaPlata
Paul Jerome Boeckmann, Loose Creek
Madyson RyAnn Bogart, Sheldon
Samantha Ann Brandt, Linn
Paige Marie Breeding, Vienna
Miranda Grace Breid, Madison
Holly Anna Brennecke, Russellville
Gregory James Brouwer, Osceola
Caleb Parker Brown, Ava
Coby Markray Brown, Humphrey, AR
Olivia Margaret Brune, Eolia
Kate LeighAnn Burch, Walker
Kristen Leigh Butrum, King City
Kaleigh Beth Byram, Sheldon
Katelin Ann Campbell, Memphis
Karstyn Lea Cantrell, Collinsville, OK
Alexia Jordan Caswell, Richland
Summer LeeAnn Caton, Sedalia
Christian Parag Chinchole, Tina
Maecy Lashawn Claiborne, Urich
Halle Faith Clement, Skidmore
Allison Dawn Clevenger, Billings
Zoie Felice Cochran, Centerville, IA
Amberlee Paige Coleman, Bolivar
Madison Rose Coleman, Rhineland
Ashtyn Brooke Colinger, Lexa, AR
Addison Brooke Colvin, Fortuna
Renee Sierra Conklin, Hallsville
Dawson Ryan Conway, Salem
Grace Marie Cook, Savannah
Kaitlyn Couchman, Corydon, IA
Lucas Alan Coulter, Chilhowee
Jae Christine Cowen, Joplin
Makenzy Grace Crawford, Steele
Gage Matthew Crews, Caraway, AR
Shaylen Elizabeth Crosswhite, Sedalia
Trinity Shea Crouch, Olean
Thomas Joe Crouse, Gallatin
Morgan Elizabeth Crutsinger, Whitewater
Jaelin Lee Daly, Bedford, IA
Chase Alan Charles Daniel, Arcola
Kennedy R. Dankenbring, Waverly
Bailey Lynn Darbyshire, Hartford, KS
Madison Paige Darst, Aurora
Beth Caroline Davis, Rock Port
Adrianna Marie Day, Pilot Grove
Taylor Marie Deis, Gilliam
Tanner Miguel Diaz, Steelville
Jenna Lynn Dieker, Emporia, KS
Sarah Danielle Dillon, Boonville
Montana Deanne Dorsey, Tipton
Dixie Kay Dowell, Keytesville
Allyssa Grace Downing, Huntsville
Payton Danielle Drake, Norwood
William Grant Durman, Seneca
Dalton Ray Dzurick, Houston
Hala Christine Edquist, Mountain Grove
Ashlyn Nicole Eisele, Perry
Evan Thomas Eisenbath, Wentzville
Elle Grace Ellis, Stanberry
Collin Luke Emery, Mountain Grove
Emily Grace Endecott, Cleveland
Brendon Bradshaw Engeman, Montrose
Devon Maleah England, Clearfield, IA
Allison Marie Engle, Lancaster
Brie Elizabeth Ensor, Holliday
Gavin Blake Epperly, Hartville
Lyndsey Anne Ernat, Hamilton
Madison Elizabeth Fancher, Huntsville, AR
Jillian Hope Finney, Cainsville
Taylor Ranee Fisher, DeKalb
Kalyn Rene Forck, Bethany
Kiley Dawn Foster, Butler
Isabelle Fox, Mount Vernon
Ashley Nicole Freiburger, Verona
Bryce Anthony Friga, Pomona
Jarret Alan Fuehring, Sweet Springs
Cole William Fuemmeler, Armstrong
Ryann Louise Gander, Shelbyville
Hannah Elizabeth Garcia, Newtown
Kayla Marie Gentry, Malden
John Taylor Gerhold, Kirksville
Jacob Daniels Gilbert, Montgomery City
Tiffany Lynn Gilbertson, Gilman City
Kelly Elise Gillespie, Fulton
Ashlynn Kay Gilpatrick, Eagleville
Pamela Sue Jaden Goedeke, Carrollton
Brogan James Gore, Lexington
Travis Glenn Gorrell, Canton
Jaycee Mae Graves, Fairfax
Breanna Renee Grgurich, Novinger
Mallory Peyton Griffin, Doniphan
Emily Elizabeth Grither, Saint Mary
Bailey Madison Groves, Billings
Joshua Williamson Hambrick, DeValls Bluff, AR
Reesa Ray Hampton, Marmaduke, AR
Cooper Daniel Harris, Piggott, AR
Nicole M. Hart, Charleston
Camden Charles Hartley, Mercer
Ryan Lee Hartness, Paragould, AR
Shelby Diane Haskins, Purdy
Madison Arlenia Hays, Everton
Allison Anne Heim, Moran, KS
Zachery Neill Held, Franklin
Erin Michelle Helmig, Belle
Seth Austin Thomas Herriman, Bucklin
Ethan Scott Hilgedick, Hartsburg
Emma Grace Hinson, St. Clair
Madison Carly Hoffman, Archie
Meagan Elizabeth Holtmeyer, New Haven
Savanah Dawn Hopkins, Stilwell, OK
Kori May Hornaday, Unionville
Weston Zane Horner, Corning
ARMakayla Abigail Hostettler, Weaubleau
Brinkli Halzden House, Edgar Springs
Kandace Mischele Josephine Inskip, Bevier
Zoe Lou Isaacson, New Cambria
Kelly Renee Ivy, Benton
Abigale Eileen Jackson, Lebanon
Alyson McComas Jackson, Osborn
Elise Renee James, Mindenmines
Elizabeth Augusta Jenkins, St. Joseph
MaKenna Paige Johnson, Ash Grove
Hannah Anne Johnson, Miller
Ira Amos Johnson, Jameson
Hannah Grace Junkans, Henley
Tate Ray Kamper, St. Clair
Regina Marie Kemna, St. Elizabeth
Eryn Macia Kemper, Barnard
Reagan Colleen Kennon, Stockton
Kyle James Kiefer, Saint Mary
Jordan N. Kirk, Fordland
Abigail Elizabeth Klaiber, El Dorado Springs
Kaul McArthur Kleeman, Miller
Jackson Alexander Kleiboeker, Stotts City
Ethan Michael Koenig, Farrar
Jenna Rose Korff, Norborne
Dawson Mitchell Kouril, Higginsville
Beau Thomas Kraft, New Boston
Becky Ranae Kropf, Westphalia, KS
Hayden Jonathan Krumpelman, Marceline
Abby Marie Kurz, Lonoke, AR
Josie Lea Lansdown, Mansfield
Courtney Brianne Leape, Camden Point
William August Lee, Truxton
Chloe Ruth Lewellen, Dewitt
Dallas Ryan Lewis, Centralia
David William Ley, Washington
Alexander Igorevich Lisovsky, Foley
Charlotte Ann Lloyd, Windsor
Christopher Lee Logan, Cross
Timbers Cash McCade Long, Keota, OK
Grant Christian Louiselle, Stover
Dylan Justin Loveday, Wynne, AR
Jackson Ryan Lundberg, Palmyra
Trevor R. Madison, Rosendale
Madison Ann Madore, Center
Daniel Maurice Mallinckrodt, Augusta
Tate M. Malter, Marshall
Erin Saige Marquis, Clio, IA
Ashley Eilleen Mattson, Conception Jct.
Hailey Marie McCommon, Pleasant Hill
Hannah Jo McDaniel, Pattonsburg
Jacob Kole McEnaney, Tarkio
Clinton Allen McGill, Dadeville
Madelyn Brooke McGrady, Pittsburg
Grace Hamilton McHenry, Kirksville
Reed Jaxon McIntyre, Ravenwood
Grant Logan McMillen, Walnut Grove
Sianna Scott Meadows, Mound City
Logan Brooke Meyer, LaGrange
Sam Boyd Middleton, Vandalia
Kaia Le'Nee Miller, Purdin
Lindee Jayne Mitchell, Cassville
Terra Jolee Mitchell, Stroud, OK
Seth James Mitchem, Chamois
Joanna Elizabeth Moody, Aurora
Lexi Vincent Rose Moore, Burlington Jct.
Andrew Robert Moore, Kahoka
Kyndal Riley Moore, Poplar Bluff
Taylor Marie Morgan, Tecumseh
Brianna Rose Munsterman, Warrensburg
Noah Andrew Murray, Deepwater
Abby N. Nail, Orrick
Dalton James Naile, Highlandville
Mary Ruth Cathleen Nauman, Union Star
Amber Lynn Nichols, Laddonia
George Carr Niemeyer, Curryville
Alannah Kay Nowak, Odessa
Mason Quinn Nunamaker, Columbia
Logan Mathew Oborny, Durham, KS
Olivia Katlyn Owen, Maysville
Grae Crisler Palmer, New Madrid
Carmyn Gail Parrish, Marked Tree, AR
Travis Michael Patrick, Urich
Madison Rose Peavler, Elmer
Garrett Matthew Peck, Columbia
Jandie Ann Peterson, Trenton
October Grace Peterson, Albany
Landon Ray Petree, Bunceton
Danielle Antoinette Pfanner, Monroe City
Brice Eugene Phelps, Elston, IA
Mackenzie Kaye Porter, Harrisonville
Cheyanne Paulie Grace Poterbin, Halfway
Rillie Lynn Ratliff, Trenton
Kaitlyn Ross Rechtermann, Polo
Blaine Michael Reed, Bland
Danel Justeen Reese, Farmington
Josie Ann Reeter, Chillicothe
Molly Elizabeth Renshaw, Maryville
Grace Evelyn Rhodes, Troy
Grace E. Richards, Yale, OK
Kirby Leigh-Ann Richards, Gilliam
Natilee Lynn Richardson, Clarksdale
Jensen Eldred Riffel, Lincolnville, KS
Lauren Elizabeth Robinson, Wellsville
Hallie Kalen Robinson, Steele
Jaylyn Marie Rogers, Hume
Clark Strobel Rohrbach, Jamestown
Jillian Alexis Rojas, Gideon
Alexis Roman, Milan
Morgan L. Rope, Clarinda, IA
Madison Lynn Michelle Roth, Arbyrd
Devany Salas, Senath
Nathaniel Fredrick Schieber, Ravenwood
Bethany Noel Schmidt, Macks Creek
Emmy Elizabeth Schmidt, Sullivan
Lacy Clarke Schoneboom, Mexico
Kaylin Rose Schuessler, Uniontown
Remington Leigh Schultz, Centralia
Aubrey Elizabeth Scott, Hepler, KS
Elizabeth Ann Scott, Scammon, KS
Jerren Micol Edward Sears, Hale
Kolson Thatcher Seay, Salem
Preslee Cierra Sharpe, Paragould, AR
Lauren Nicole Shinn, Uniontown, KS
Madison Mae Shipley, Milo
Kyler Brenly Six, Adrian
Levi Skocy, Rich Hill
Valorie Christie Slack, Holden
Gracie L. Smith, Buffalo
Isabelle Kaylee Smith, Mountain View
Tabitha Rose Smith, Newburg
Addison Paige Snider, Sweet Springs
Caleb Brant Snodgrass, Owasso, OK
Taylor Nichole Snyder, Carthage
Gracie Paige Sohn, Lonedell
Braylon Wayne Spears, Hartshorne, OK
Ivy Zadia Spieker, Purcell, OK
Merrideth Grace Spiers, Grant City
Kaylee Marie Sportsman, Brookfield
Camryn J. Stanfield, Bernie
Grace Sue Stark, Philadelphia
Dylan J. Stewart, Monette, AR
Amelia Anna Stone, Lockwood
Mikayla Ann Storck, Concordia
Skyler James Storie, Conway
Briel Aspen Storm, Derby, IA
Dustin Bradley Strawn, Columbia
Kaylie Rae Stufflebean, Laclede
Faith Madison Sullivan, Naylor
Logan Kathleen Marie Thies, Armstrong
Teah Kathryn Thomason, Birch Tree
Emily Rose Thompson, Beaufort
Katherine Isabella Thompson, Otterville
Aleece Nikole Thornhill, Clark
Emily Grace Thornton, Noel
Konnor Lucas Tidman, Amoret
Hannah Alexis Tillery, Licking
Guy Russell Timbrook, Lentner
Nathaniel Scott Brown Tomlinson, Chillicothe
Jacob Dwayne Toombs, Bolivar
William Dane Uchtman, Gainesville
Camie Renee Vaughn, Cainsville
Cassie Paige Vestal, Conway
Cadie Elizabeth Violette, Novelty
Makenzie Lee Vogelsmeier, Sweet Springs
Lane Noah Volkmann, Bourbon
Jacob Wayne Vossler, Boonville
Ellie Jo Walker, Pottersville
Kasey Lee Waterman, Wheeling
Leah Marie Weaver, Fair Grove
George J. Weber, Lamar
Maggie Dawn Wells, Cabool
Jacob Riley White, Centerview
Dalton Wade Whittle, Crocker
Brooke Emily Wiggins, Sparta
Colin Ross Wilburn, Laddonia
Jake Paul Williams, Marshfield
Katlyn Nicole Williams, Odessa
Reagan Laine Williams, Strafford
Elijah D. Wilson, Crane
Gwyneth Ann Wood, Clarksburg
Haze Patrick Wright, Ozark
Grace Isabel Yerington, Neosho
Lerran Kale Yoder, Warsaw
Hanleigh Morgan Young, Lebanon
Karsyn Rae Youngblood, Columbus, KS
Jesse Curtiss William Yount, Jackson
Emily Reana Zimmer, Mora 
Links to the original stories:
MFA Incorporated's member magazine, Today's Farmer: CLICK HERE or visit https://mfa.ag/2020Scholars.

MFA Oil's member magazine, Momentum: Click Here:  https://joom.ag/7kfC/p16.