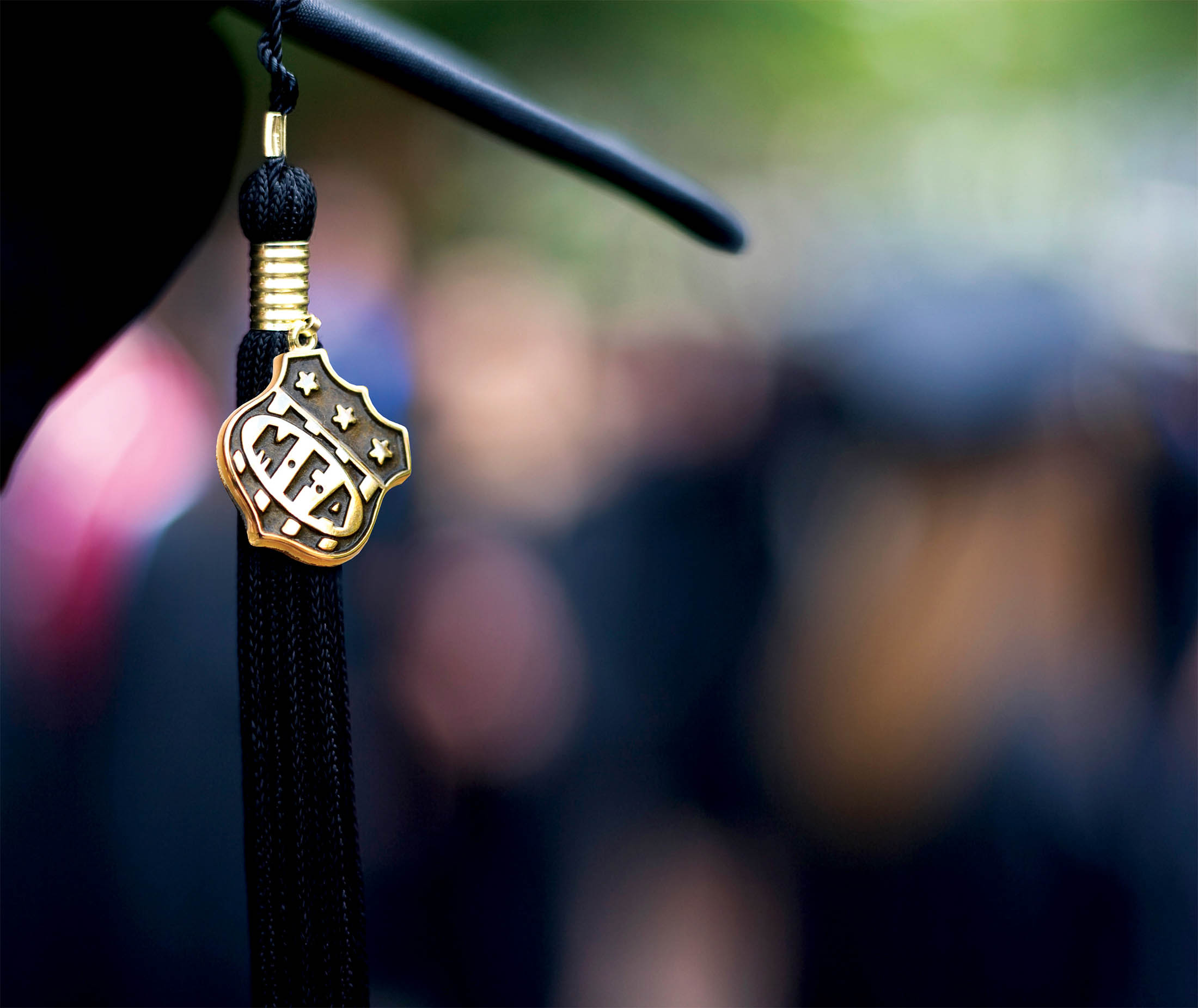 2021 Scholarships announced
While this past year presented many unforeseen challenges, the MFA Foundation remains committed to investing in youth and local communities. Since 1965, one of the Foundation's priorities has been providing scholarships to high school seniors pursuing post-secondary education and/or technical training.
This year, nearly $444,000 was awarded to 222 students. Sponsored by the Foundation and local MFA affiliates, the scholarships are $2,000 each and may be used at any college or university. In total, some 14,772 scholarships valued at more than $16 million have been awarded throughout the program's history.
In 2020, the application process switched to this online platform and program requirements were adjusted to clarify that recipients must be children or grandchildren of member-level customers of MFA Agri Services Centers, MFA Oil Company bulk plants, propane plants or other MFA agencies. (MORE HERE)
2021 SCHOLARSHIPS

Grant Christian Adkins, Burlington Junction
Landon Charles Ahrens, Jackson
Alison Glenn Allen, Spickard
Cody Allen, Cabool 
Brooke Jackie Anderson, Ionia
Schyler Marie Angell, Paris
Hope Lillian Anson, New Franklin
Seth Bryan Armstrong, Brookfield
Derek Alan Aubuchon, Owensville
Andrew Richard Bailey, Montrose
Haley Marie Bakeberg, Lebanon
Kaylin Renae Bales, Shelbyville
Macy Gail Barber, Elsberry
Matthew David Barnes, Palmyra
Carson Kent Barr, Aurora
Mason A. Baxter, Chillicothe
Blake Becker, Marthasville
Hannah Jo Beeson, St. Clair
Trent M. Begemann, Odessa
Kade Darek Bickel, Foristell
Andrew David Blackford, Hopkins
Jenna Nicole Blessing, Memphis
Mark Daniel Bogner, Galesburg, KS
Brock R. Boland, Sweet Springs
Lauryn Joy Bonar, Concordia
Hallie Lynne Bond, Nevada
Hailey Nicole Bowen, Cassville
Rylee Shea Bradley, Neosho
Grace Marie Brandt, Linn
Alison Faye Braun, St. Mary
Jakobie M. Breshears, Slater
Morgan Reece Brockmeier, Hale
Jason Ross Burnett, Bunceton
Emma R. Burns, Bosworth
Sudie Delaney Callahan, Montrose
Makayla Renee Carr, Neosho
Sophia Maria Carr, Independence, KS
Megan A. Cassavaugh, Sheridan
Cole Clanton, Blanchard, OK
Cody Cline, Pickering
Madison Joan Claire Coale, Leonard
Mallan Ross Cole, Milan
Malia Anne Collins, Ravenwood
Riley Laiken Collins, Dora
Eli Hunter Cook, Mansfield
Jonah Ambrose Cook, Perryville
Lilly Ann Cook, Shelbyville
Kelsee Rae Corbin, New Boston
Alexis Cheyenne Couldry, Atlanta
Ashton Nicole Crouch, Chillicothe
Lauren C. Crutsinger, Whitewater
Annalynn Goodpasture Culwell, Vandalia
Jennica Marie Daggett, Weaubleau
Bryant Andrew Davis, California
Kaitlyn Elizabeth Davis, Lamar
Kaden Benjamin de Jong, McFall
Michael Dieckmann, Sibley
Kaileen Dohrman, Marshall
Ella Nicole Dougherty, Cross Timbers
Justin Kenneth Duenke, Laddonia
Chris M. Ebbesmeyer, Paris
Keelin Corinne Engel, Worth
Anna Ruth Fairchild, Mexico
Marilyn Makenna Farmer, Rock Port
Maggi Jean Fernandez, Livonia
Olivia Lauren Fischer, Clark
Josie Fitzwater, Altamont
Meagan Elizabeth Forck, Jefferson City
Ethan Lee Fort, Martinsburg
Abigail Louise Friedli, Windsor
Callie Jean Fuehring, Alma
Natalie Ann Gaches, Stilwell, OK
K. Keoni Gaud, Marceline
Lillian Marie Gildehaus, Washington
Dillon Ross Gilmer, Polo
Carlie Paige Grace, Savannah
Brooke Nicole Gray, Elsberry
Kidridge Hobus Griffin, Trenton
John W. Haines, Mexico
Carlee Hamilton, Van Wert, IA
Jenna Claire Hasekamp, Madison
Elly Ann Haun, Lamar
Ian Mitchell Hedlund, Fairfax
Malcolm Eli Henke, Princeton
Joseph Herron, Rock Port
RyAnne Grace Herron, Rock Port
Bryce Charles Himmelberg, Glasgow
Kaylyn Alaine Hinkle, Clifton Hill
William Patrick Hodges, New Madrid
Ethan Andrew Hoerr, Hale
Grant William Hoevelmann, Union
Jaclyn Suzanne Hutchison, Freeburg
Jordan D. Jenkins, Pickering
Reagan Elizabeth Jenkins, Russellville
Leah Hope Jennings, LaGrange
Martina Irene Joseph, Cairo
Macy Rae Kamler, Bonne Terre
Ashley Kelley, West Plains
Zane Keith Kelley, Urbana
Jayme Ann Kemper, Barnard
Melayna (Lanie) Dawn King, Clever
Anthony D. Kingston, Lonedell
Kaitlin Alice Kleiboeker, Stotts City
Grant Thomas Knipmeyer, Sweet Springs
Joel Edwin Koenig, Farrar
Lane Stephen Koenig, Perryville
Claire Emily Koenigsfeld, Bonnots Mill
Chase Michael Kroner, Moberly
Collin Edward Kuecker, Blackburn
Maggie Opal Kumberg, Versailles
Gus Kussman, Dalton
Nora Doreen Kuykendall, Chilhowee 
Caden James Lallemand, Walnut, KS
Danae K. Lammers, Pilot Grove
Matthew James Lampkin, Hermann
Emily Therese Landewee, Chaffee
Teagan Lee, Steele
Kraysen Annslee Leonard, El Dorado Springs
Jonathan Walter Lepper, Eugene
Mya Danielle Leverenz, Bowling Green
Cooper Lewis, Laredo
Sarah Jessica Liles, Craig
Kyle Joseph Linneman, Salisbury
Kacie Leeann Livengood, Faucett
Mikal A. Lough, Bland
Ashley Renee Luebbering, Cole Camp
Aaron Nicklaus Mahan, Huntsville, AR 
Ashlyn Manderfeld, Spring Hill, KS
Elizabeth Anne Martin, Aurora
Savannah Marie Martin, Mercer
Logan Faith Mayberry, Dexter
Madison G. McCarty, Urbana
Lexi Jordyn McClary, Keota, OK
Riley Dawn McQueen, Stanberry
Gabriel William Mehrens, Lincoln
Haylee Breelynn Meiwes, Moran, KS
Warren Dwaine Meservey, Trenton
Abigail Hazel Miller, Olean
Cole Allyn Miller, Fairfax
Evan Lee Miller, Pleasant Hill
Macey Christine Miller, Orrick
Taylor Kate Miller, Lebanon
Jared Jerald Milligan, Ridgeway
Caleb Morton, Stockton
Brining James Mulkey, Cuba
Cole Allan Murphy, Houstonia
Lindsey Naeger, Ste. Genevieve
Amanda Janae Newbold, Boonville
Raigan Shea Newnam, Stroud, OK
Cole Jerome Otto, Iberia
Cooper Parsons, Warrensburg
Julianna Goldie Pearson, East Prairie
Ethan Luke Perkins, Steele
Paige Taylor Perkins, Atlanta
Patrick Raymond Peterson, New Cambria
Kelcey Lynne Phelps, Warrensburg
Tyler John Pinon, Polk
Gabrielle Louise Porter, Warsaw
Jenna Broox Rains, Gallatin
Lydia Margaret Reed, Union
Sophia Lynnae Rethman, Emporia, KS
Jocelyn Paige Reynolds, Peculiar
Dale Lloyd Riley, St. James
Sydney Lane Ritter, Higginsville
Jadon Keith Robertson, Grovespring
Carrie Elizabeth Roe, Herington, KS
Emma Jo Ross, Center
Hadley Elizabeth Sanders, Glasgow
Olivia Jo Sanders, Belle
Trevor Jay Sanders, Glasgow
Madeline Kimberly Saunders, King City
Zoe Skye Savat, Poplar Bluff
Lauren Elaine Schallert, Purdy
Anne Marie Schieber, Ravenwood
Avery Kimber Schiereck, El Dorado Springs
Corby William Schmitz, Parnell
Ann Elizabeth Schroer, Montgomery City
Dylan Joseph Schupp, Pilot Grove
Rachel Irene Scrivener, Rockville
Hannah Marie Shanks, Vienna
Lakyn Elise Shelton, Conway
Emily Alicen Sherman, New Boston
Katie Coleen Silvers, Chilhowee
Emily Diane Sinning, Mansfield
Caden Vaughn Smith, Novinger
Jarret Cranston Smith, Malden
Luke Payne Southern, Steele
Michala Kate Standley, Lenox, IA
Camille JoLynn Steffes, Madison, KS
Olivia P. Steimel, Ash Grove
Alexis Stevens, Conway
Hunter James Stockwell, Mendon
Jack Mcarthur Tenholder, Butler
Jaden Ren Thacker, Birch Tree
Tyler Wade Thebeau, Farmington
Mollie Anne Thies, Armstrong
Tanner Nichole Tipton, Milan
Elizabeth Paige Trower, Perry
Kylie Tune, Strafford
Bridgette Veit, Westphalia
Savannah Rose Victor, Salem
Jenna Marie Viles, Bolivar
Morgan Elise Wallace, Gentry
Victoria Jewell Washburn, King City
Emma Grace Waters, Roach
Matney Christian Waters, Breckenridge
Traven Case Weaver, Lake City, AR
Shaelyn Hope Weber, La Plata
Lane West, Boonville
Ellie Catherine Westermeyer, New Haven
Samuel Mark Wheeler, Williamstown
Elizabeth Irene Whetstine, Cabool
Aunika Whitesell, Schell City
Brylee Loren Williams, Princeton
Kaitlin Ann Williams, Paragould, AR
Kendrick Lynn Wilson, Nevada
Lane Andrew Wilson, Walker
Lauren Alexandra Wilson, Reeds
Trace Quinton Wilson, Neosho
Andrew Dwane Wiser, Boonville
Jordan Mackenzie Young, Lincoln
Korrin Elizabeth Zerr, Hermann 
Links related to the MFA Foundation
MFA Incorporated's member magazine, Today's Farmer Sept/October issue Scholarship Story: https://mfa.ag/21scholars.

The Foundation scholarships are also announced in the fall issue of MFA Oil's member magazine, Momentum: https://www.mfaoil.com/momentum/.
Read more about eligibility requirements HERE: https://www.mfafoundation.com/who-can-apply.html.
Eligible students may APPLY HERE after Dec. 1, 2021.